Our Preschool has been in session for a few weeks, with UPK joining in on September 9th, and learning and playing is well underway!
Our topic of study for September is All About Me and every classroom had fun drawing and painting self-portraits, making puppets for attendance taking, discussing and making charts of what they liked about themselves and their friends.
In small groups the children worked on number sense and counting skills, letters and phonemic awareness, as well as tracing of their names and writing in journals.
Our afternoon enrichment schedule has started this week with Art, Creative Movement, Yoga and Cooking classes: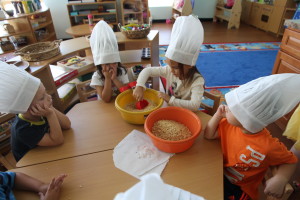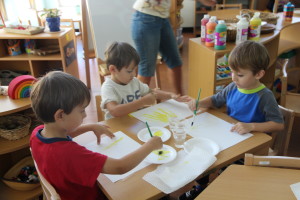 Our youngest class that lots of fun exploring sensory shaving cream and painting:
We are so excited that Fall is almost here, with a special surprise awaiting our Pre-K students in the classroom on Monday…stay tuned for next week's blog update.