Welcome to Alphabet Academy, a preschool and daycare center located in Staten Island, NY.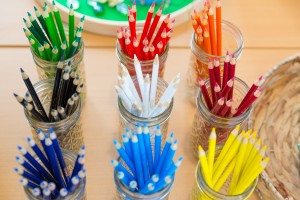 Alphabet Academy offers a unique program that blends educational enrichment and play. Our mission is to foster every child's emerging natural talents and instill a lifelong love of learning. We encourage kids to find answers to their questions by exploring what interests them, to use their imagination and to be creative. We support their growing curiosity by providing rich experiences and adventures that will excite them and challenge them.
In our program your kids will discover the wonderful world of books, learn the basics of mathematics, create paintings and sculptures, play sports, conduct science experiments, sing and dance, bake, garden and build – all while making friends, learning independence skills and having a blast in a fun, healthy and safe environment.
Highlights/Quick Facts
FREE Full Day UPK for children born in 2014
Multi-sensory curriculum with focus on exploration, creativity, logic and reasoning
Themed Projects
Language and social emotional development
Tuition includes all enrichment activities
Music, Art, Dance, Yoga and Cooking classes
Full time and part time options
Hours of operation 7 am to 7 pm
State of the art new facility with a spacious playground
Cameras and access control
Nutritious meals and snacks prepared on site using organic and natural ingredients
Qualified, caring, and experienced staff
After-school program & Transportation available
Please feel free to contact us to setup a time when you can come tour our facility and learn about our program. We look forward to meeting you and your children.